Yolanda López
b. 1942, San Diego, CA d. 2021, San Francisco, CA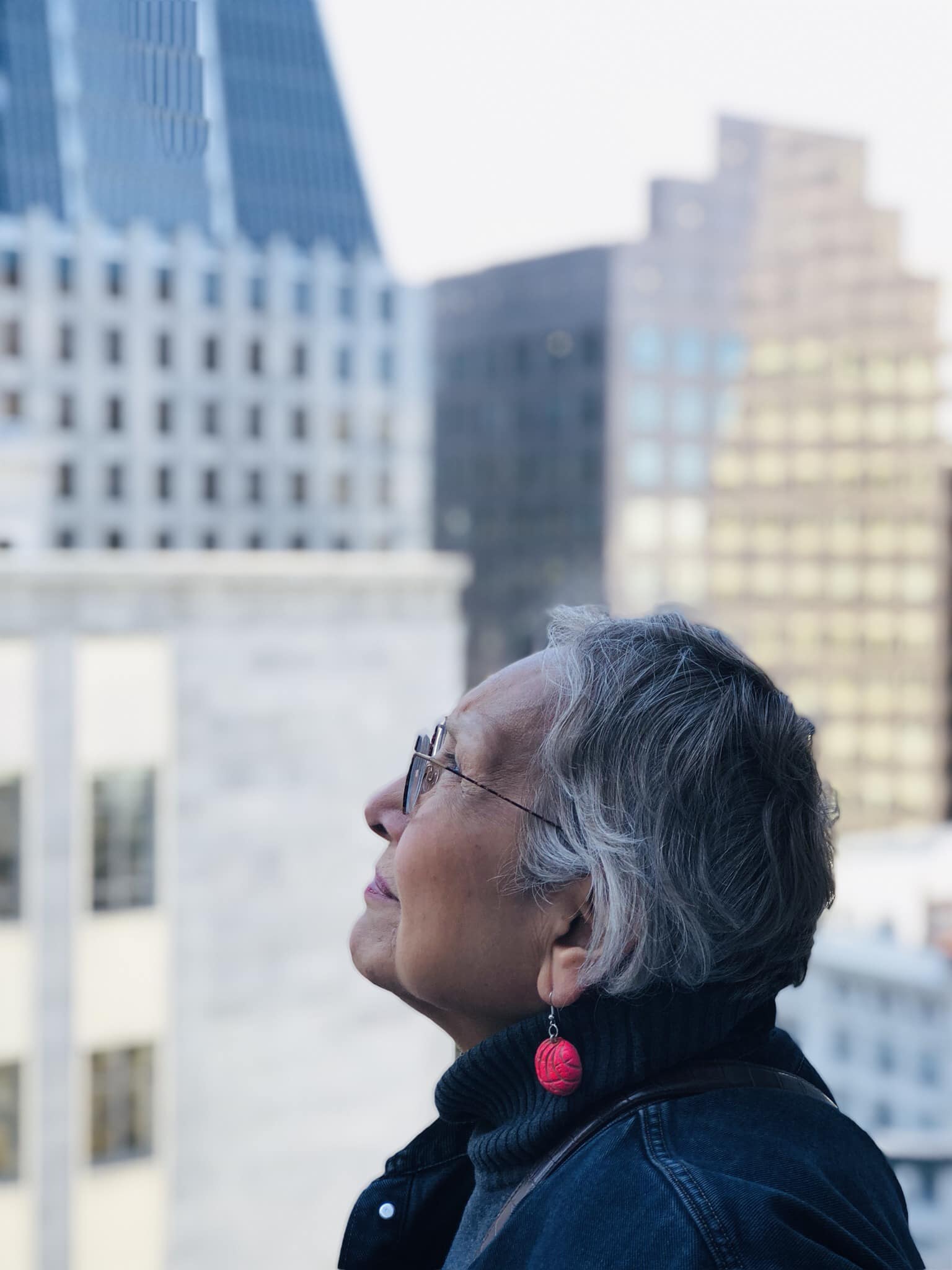 My experience with community activism in the late 1960s provided a clarity of vision that merged my identity as a citizen with my belief in fighting for equity through access to our diverse untold histories. This is how I define my job as an artist.
Yolanda López was born and raised in the Logan Heights neighborhood of San Diego and in 1961 moved to San Francisco, where she lived and worked until her death in September 2021. In the late 1960s, López became part of the San Francisco State University Third World Strike and was a founding member of the defense committee for Los Siete de la Raza, seven Central American youth who were accused and later acquitted in the murder trial of a San Francisco police officer. López served as the artist for the community newspaper Basta Ya! and created graphic artworks that were instrumental in publicizing the Los Siete case. López was already an established artist and organizer, when she returned to San Diego in the 1970s, completing a BFA at San Diego State University and an MFA at the University of California, San Diego. While at UCSD, her mentors included conceptual artists Martha Rosler and Allan Sekula. During this time, López created her best-known work, the Guadalupe Triptych, 1978, in which she depicted herself, her mother, and her grandmother as the Virgin of Guadalupe.
In San Diego, López worked with the Chicano Federation and the Committee on Chicano Rights. She later played an influential role in the San Francisco Bay Area, working as educational director for the Mission Cultural Center for Latino Arts, and as an instructor at the University of California, Berkeley, Mills College, the California College of the Arts, and other area colleges for several decades. The artist's work is represented in the collections of the de Young Museum, LACMA, and the Oakland Museum of California, and her papers are in UC Santa Barbara's Archive of California. She was also a recipient of the National Women's Caucus for Art Lifetime Achievement Award (2008).