History
The U.S. Latinx Art Forum (USLAF) emerged from the two-part scholarly session "Imagining a U.S. Latina/o Art History," chaired by Adriana Zavala at the 2015 Annual Conference of the College Art Association (CAA) in New York. Central among the issues raised at the session was the ongoing marginalization of U.S. Latinx art within museums, galleries, and cultural institutions as well as in the fields of American and Latin American art history. USLAF forms as a concerted effort to advocate for the field of Latinx art, foster equity and growth, and support its practitioners.
USLAF supports the creation of a more equitable art world by championing artists and arts professionals dedicated to Latinx art through research, studio practice, pedagogy, and writing. USLAF generates and supports initiatives that benefit the intergenerational network of our over 450 members and advances the vitality of Latinx art within academia, art institutions, and collections. From 2016-2018, our data collection initiatives, which were covered by Hyperallergic and ArtNews, tracked the representation of Latinx art in academic conferences and museum exhibitions.
In 2020, with a grant from the Ford Foundation, USLAF established the Mazorca Initiative in order to respond to the impact of COVID-19 and systemic racism on artists of color. The Mazorca Initiative consists of three programs that USLAF members are eligible to apply for: 1) the CHARLA Fund, which supports conversations and other exchanges amongst artists; 2) CHISPA, an artist interview project; and 3) an online art exhibition project (details forthcoming). Each program includes artist stipends and in-kind support from USLAF to promote and archive artists' projects. By the end of 2021, the Marzorca Initiative will disburse over $20,000 in relief funds to 40 artists and feature a digital archive of Mazorca-supported projects, an online exhibition, and artist interviews.
While USLAF recognizes the importance of resisting categories, we affirm the value of creating a forum to support Latinx visual art and culture. We maintain the importance of creating a network for mentorship and professional development to ensure the continued progress and vitality of Latinx art practitioners within academia, exhibition spaces, and beyond. We invite you to join USLAF as a member and become part of our growing community of Latinx art advocates.
Timeline
USLAF Launches Artist Mentorship Program
USLAF launched the Artist Mentorship Program, which supported intergenerational skill exchanges amongst six pairs of visual artists.The recipients took an expansive approach to considering what a skill exchange can entail in relation to the specific needs of their practices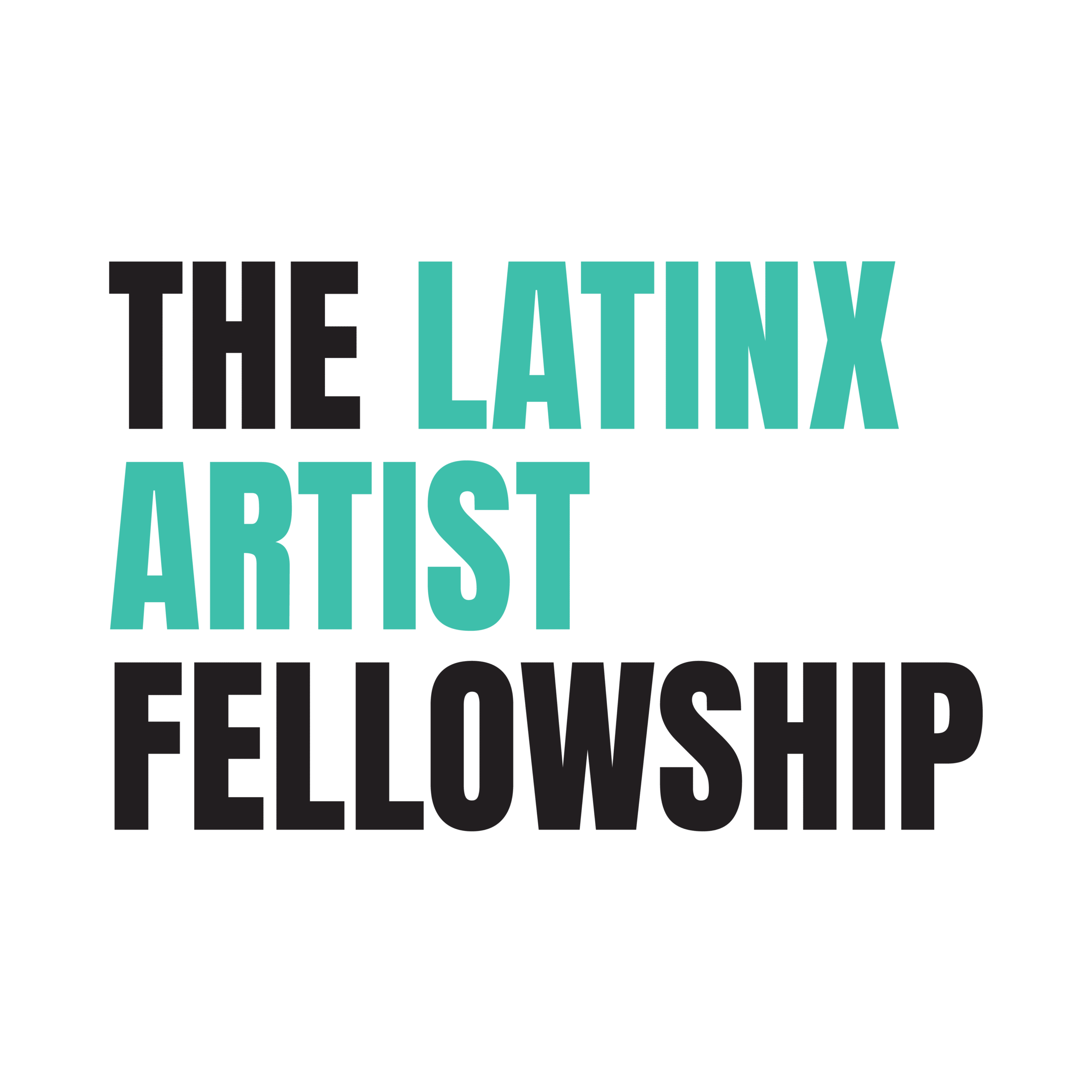 USLAF Launches Latinx Artist Fellowship
In July 2021, USLAF launched the Latinx Artist Fellowship with support from the Mellon and Ford Foundations, and in collaboration with the New York Foundation for the Arts. The Latinx Artist Fellowship, is the first significant prize of its kind and celebrates the plurality and diversity of Latinx artists and aesthetics, by awarding awarding $50,000 each to a multigenerational cohort of 15 Latinx visual artists each year for an initial commitment of five years.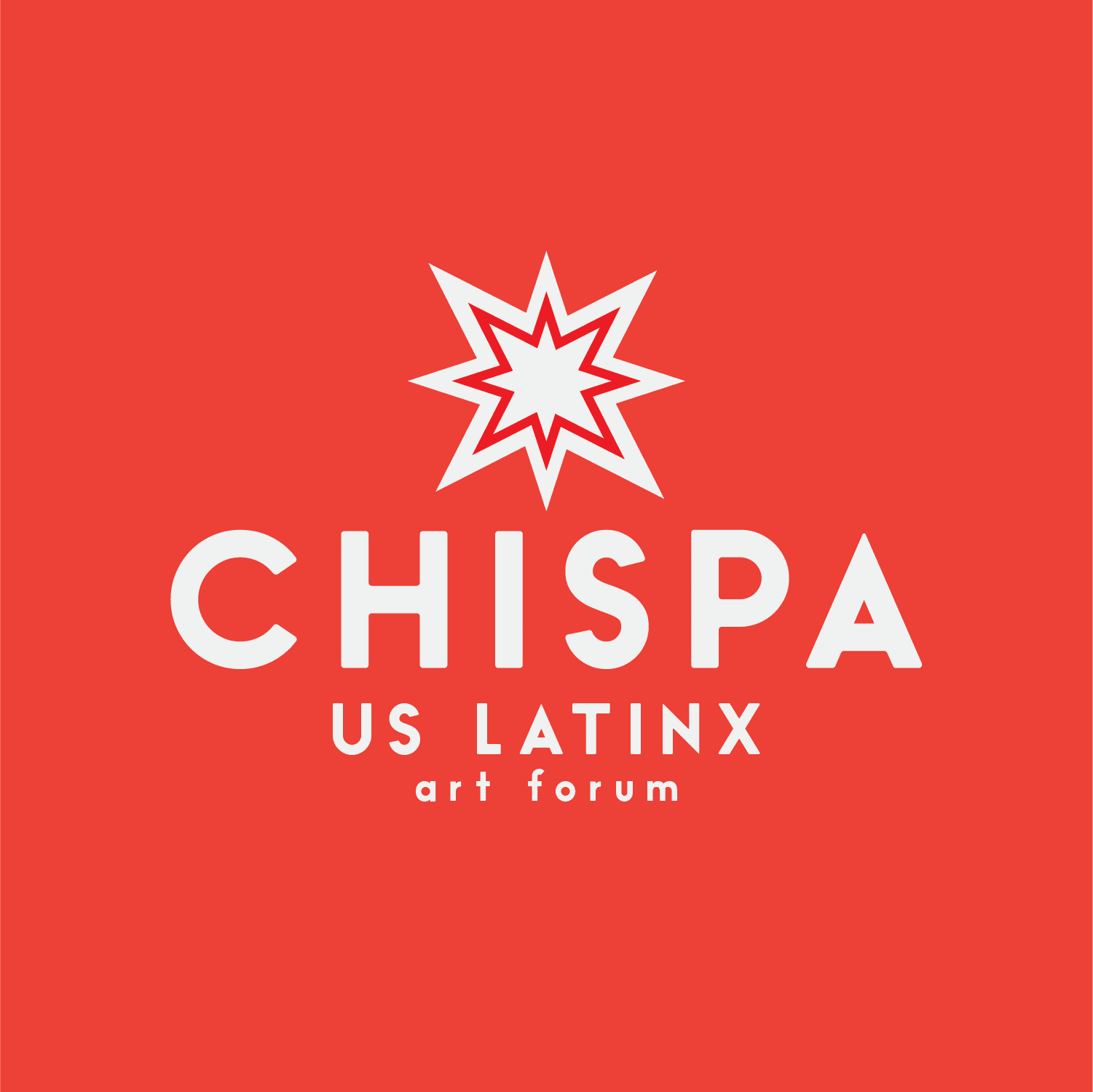 USLAF Launches CHISPA
USLAF launched CHISPA, a series of mini virtual studio visits that featured Latinx visual artists from a range of backgrounds, who were invited to record short videos responding to a set of prompts. CHISPA artists' videos shed light on the issues that animate their respective practices and on the real-life and symbolic significance, possibilities, and limitations of the 'X,' underscoring the complexity and multifaceted nature of working and thriving as a Latinx artist in 2021.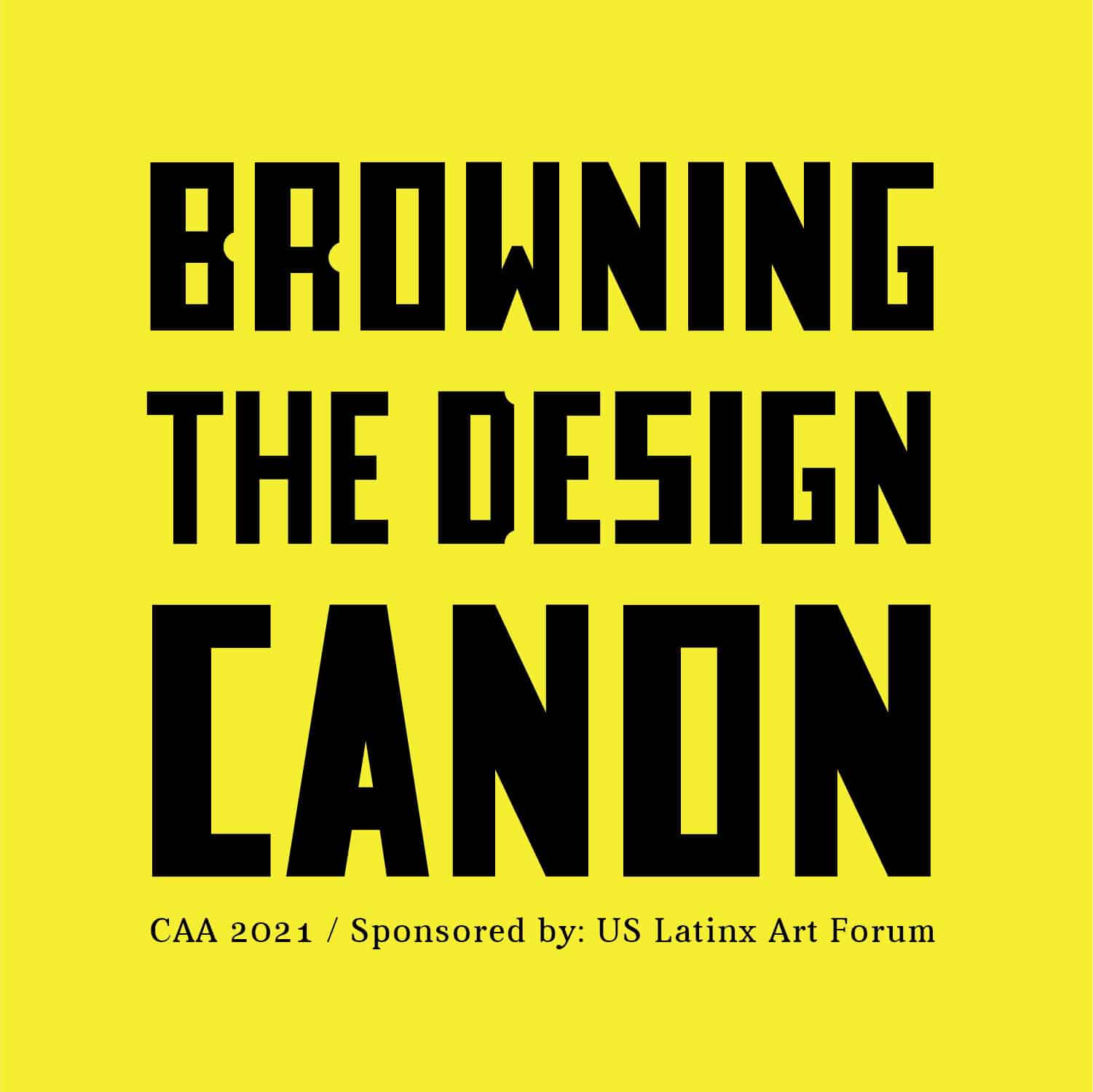 "Browning the Design Canon"
USLAF sponsors "Browning the Design Canon," chaired by Romero and Gaby Hernandez with panelists Alexandria Victoria Canchola, Shantanu Suman, Sadie Red Wing, and Kelly A. Waterschair at the CAA Annual Conference.
"Black and Latinx Arts: Radical Solidarity and Racial Intersections"
USLAF sponsors "Black and Latinx Arts: Radical Solidarity and Racial Intersections," chaired by Kaelyn Rodríguez and John Vincent Decemvirale with panelists Julia Fernández, Melanie A. Herzog, and Abigail Lapin Dardashti, at the CAA Annual Conference

USLAF grows to 450 members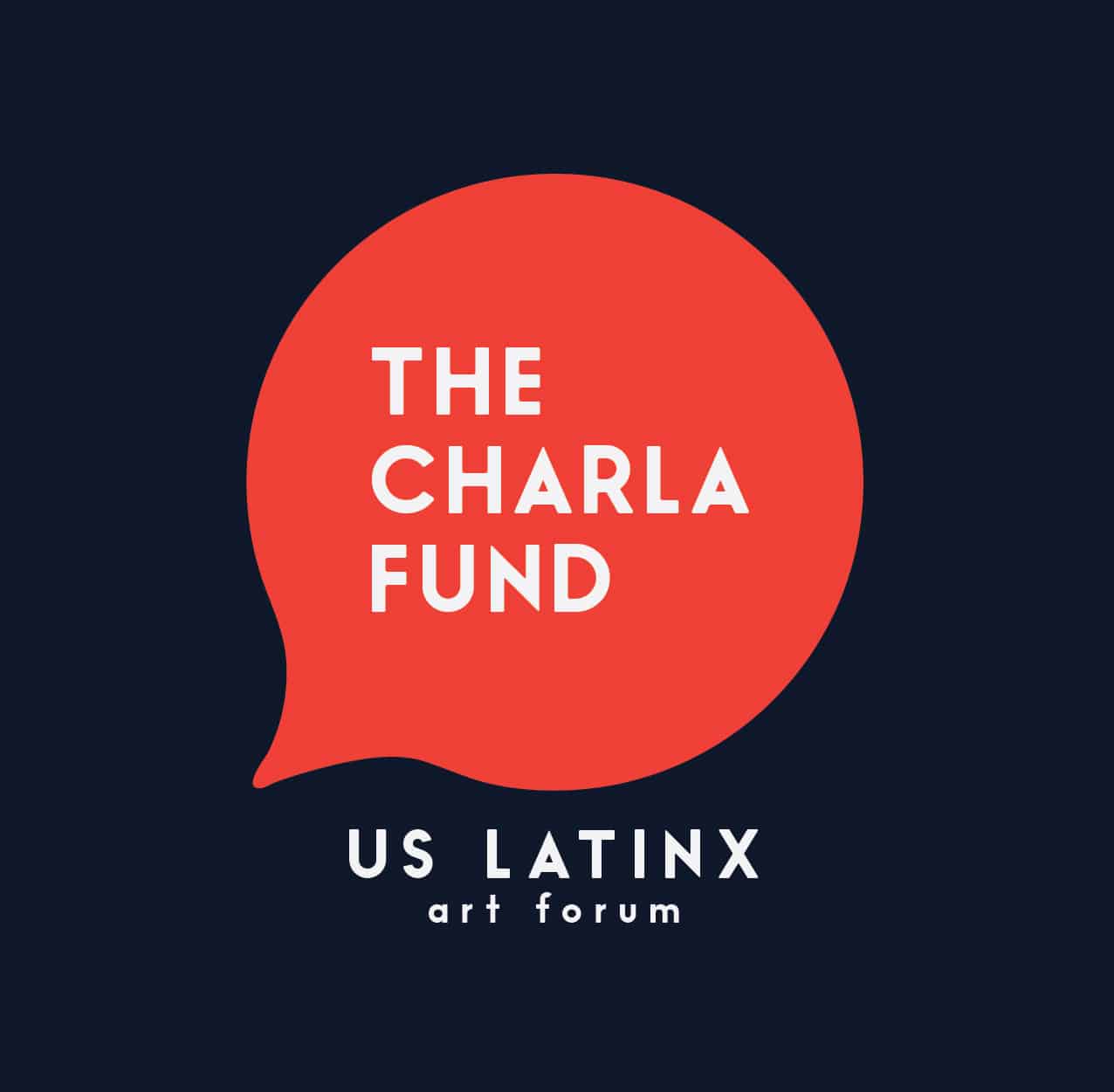 USLAF Launches Charla Fund
USLAF launches the Charla Fund, which offers a flexible and open-ended format that enables artist-recipients to have creative, challenging, supportive, and unconventional conversations with fellow artists and other artworkers and between the field of visual art and other disciplines. The Charla Fund is part of the Mazorca Initiative, which USLAF created in response to the COVID-19 pandemic and ongoing threats to justice

Mazorca Initiative: CHARLA Fund Round 1 Recipient Biographies and Archives

"Latinx Sounds: Auditory Technologies of Resistance and Aural Practices of Social Transformation"
USLAF sponsors "Latinx Sounds: Auditory Technologies of Resistance and Aural Practices of Social Transformation," chaired by Joshua Rios with panelists Susana Sepulveda, Esther Diaz Martin, Anthony Romero, and Alex Chavez, at the CAA Annual Conference

Statistics for Latinx art papers and panels plateau at CAA after increasing steadily every year from 2016–2018. USLAF attributes both the 2018 spike and the comparatively low turnout in 2019 to the buzz generated by the Getty Foundation's PST: LA/LA initiative, which coincided with CAA 2018 in Los Angeles and spotlighted Latin American and Latinx art

USLAF sponsors two panels at IUPLR's Latino Art Now! conference in Houston:
"Latinx Art is American Art," chaired by Zavala and Rocío Aranda-Alvarado with Stephanie Concepción Ramírez and Juan Sánchez; and "Next Generation: New Directions in Chicanx Art History," with presentations by Gandert and Thomas and moderated by Guisela Latorre

Salseda publishes, "Creating Equity in Academia for Latinx Art History," in Latin American & Latinx Visual Culture
USLAF grows to 350 members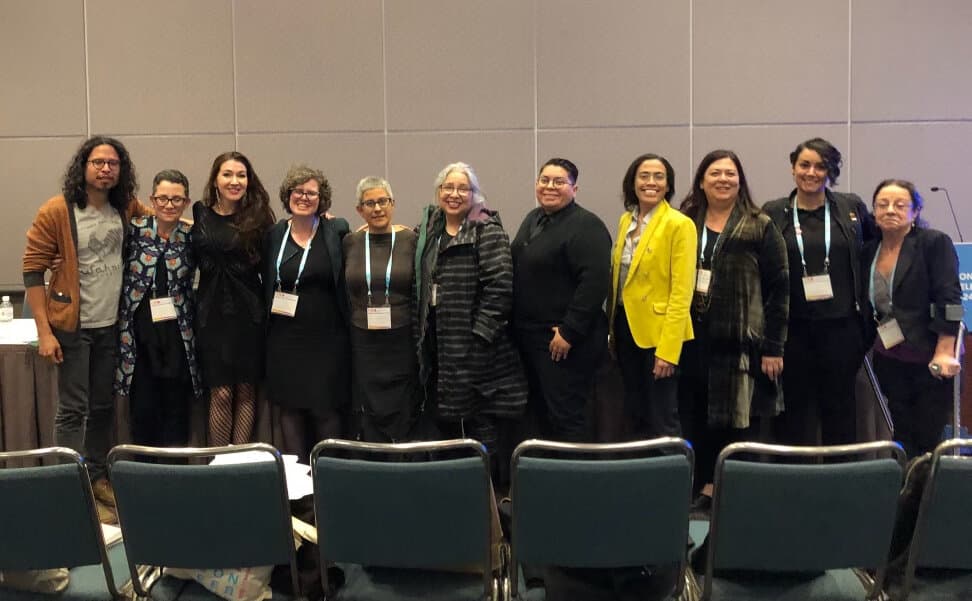 "Chicanx/Latinx Art after PST: LA/LA: Sustaining the Field"
USLAF collaborates with Self Help Graphics & Art to host the panel "Chicanx/Latinx Art after PST: LA/LA: Sustaining the Field," moderated by Gandert with panelists Judithe Hernández, Raul Baltazar, Marcus Kuiland-Nazario, Lourdes Ramos, Betty Avila, and Mario Ontiveros

After a modest increase in panels and papers on Latinx art from 2016 to 2017 (from 2 to 3 sessions and from 7 to 14 papers), 2018 statistics tracked by Gandert and Thomas reveal an increase from 3 to 7 sessions and from 14 to 35 papers

USLAF hosts its first sponsored session as an affiliated society of CAA, "Chican@ Art History: Interdisciplinary Foundations and New Directions," co-chaired by Thomas and Karen Mary Davalos with panelists Jennifer Ponce de León, Claudia Zapata, and Gigi Otálvaro-Hormillosa
USLAF convenes with over 40 New York-based stakeholders, including artists, curators, art administrators, journalists, and scholars at the Joan Mitchell Foundation. They identify key findings, including the need for an interconnected and engaged community with shared commitments to the field of Latinx art that facilitate resource sharing, access to professional opportunities, and stronger advocacy efforts

USLAF grows to 300 members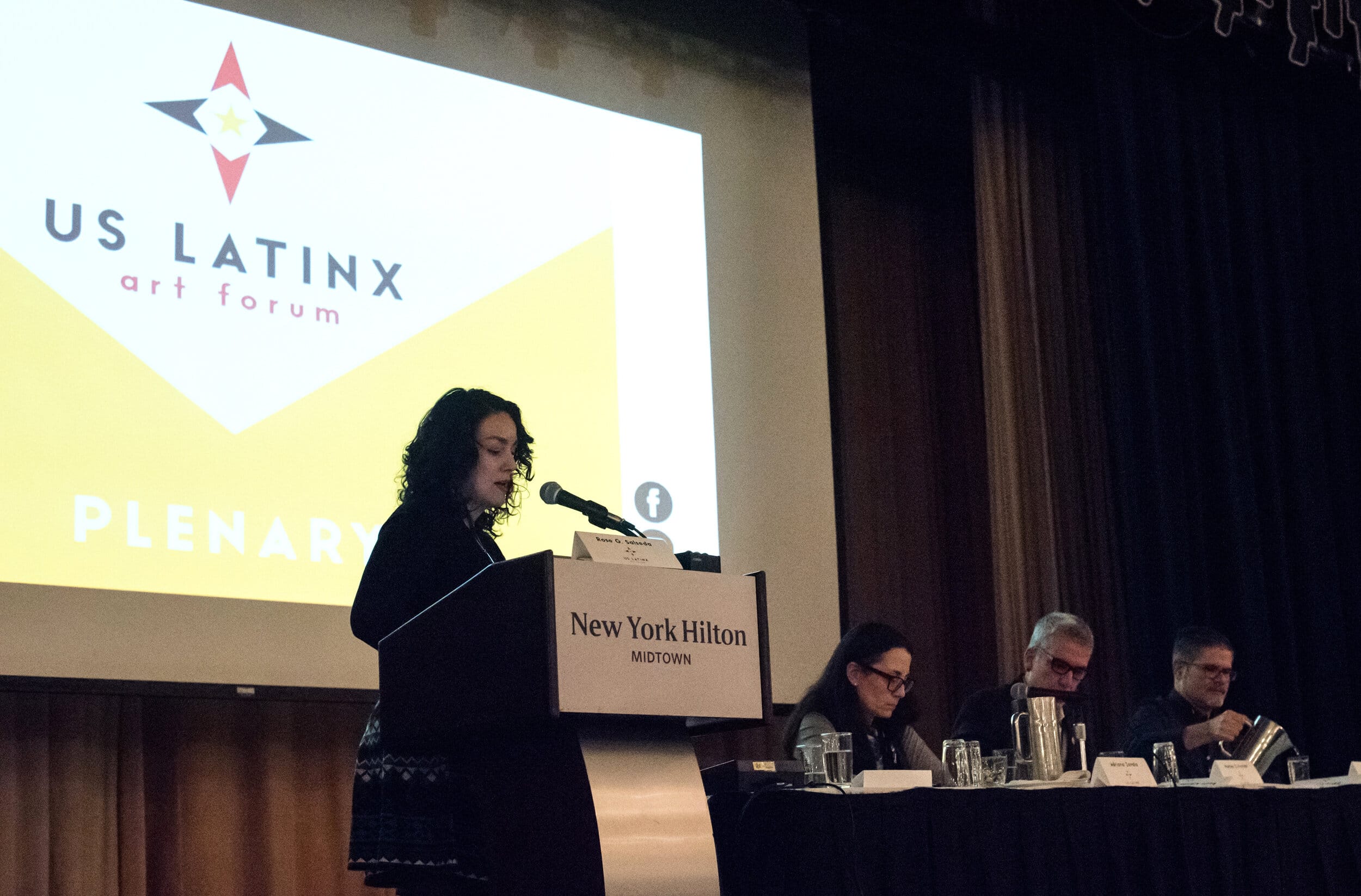 "Imagining and Intervening: U.S. Latin@ Art and History Today and Tomorrow"
Salseda and Thomas spearhead a data collection initiative that tracks the low representation of Latinx art at the Annual Conference of CAA from 2012 to 2016 and write a Call to Action to USLAF members

Zavala chairs the panel "Imagining and Intervening: U.S. Latin@ Art and History Today and Tomorrow," with panelists Taína Caragol, Robb Hernández, Tatiana Reinoza, Gandert, Romero, and Salseda, at the Inter-University Program for Latino Research (IUPLR) Latino Art Now! conference in Chicago

Seph Rodney writes "A Conversation about Latino Representation in US Departments of Art History," for Hyperallergic

Seph Rodney writes "Group Calls for Greater Latinx Representation in the College Art Association" for Hyperallergic

Franco, Salseda , and Zavala are speakers at the US Latinx Arts Futures Symposium at the Ford Foundation organized by artist Teresita Fernandez

Maximiliano Duron writes "Study: Latino Art Underrepresented at the College Art Association's Annual Conference" for ARTnews

The College Art Association grants

USLAF affiliated society status

USLAF becomes a 501c3 non-profit organization

USLAF changes its name from the U.S. Latina/o Art Forum to the U.S. Latinx Art Forum

USLAF grows to 165 members
"Imagining a U.S. Latina/o Art History"
Adriana Zavala chairs and organizes the two-part panel "Imagining a U.S. Latina/o Art History" at the CAA Annual Conference in New York City in February. Panelists include Elizabeth Adan, Taina Caragol, Josh T. Franco, Sonja Gandert, Guisela Latorre, E. Carmen Ramos, and Rose Salseda

Salseda proposes creating an affiliated society of CAA for Latinx art, supported by Franco, Gandert, and Zavala. They ask Sam Romero to join their effort

Franco, Gandert, Romero, Salseda, and Zavala become the founding Executive Committee of the U.S. Latinx Art Forum. Mary Thomas soon joins the team

Zavala publishes "Latin@ Art at the Intersection" in Aztlan: A Journal of Chicano Studies

Zavala, Salseda, and Gandert track all PhD students specializing in U.S. Latinx art history

USLAF gains 75 members by year-end