Artist Mentorship Program
Pepe Coronado and Palén Obesa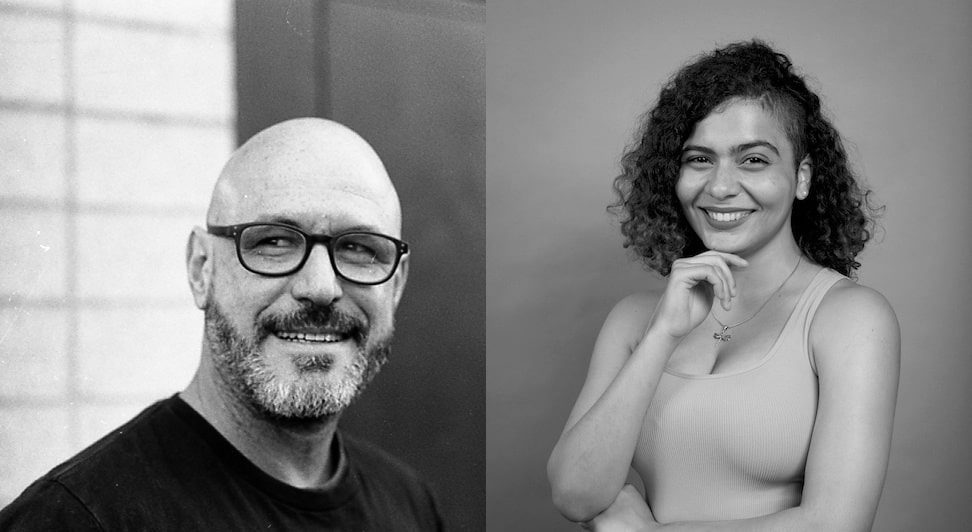 Project Details
Pepe Coronado and Palén Obesa have been working together since 2017, when Palén joined Pepe's printmaking studio as his assistant manager. Since then, Palén has been in charge of managing the studio's digital records, social media platforms and website. As her involvement with the studio grows, both as a collaborating artist and as an employee, Palén's familiarity with the studio archives and leadership action becomes more crucial.
Throughout this knowledge exchange, Palén assisted master printer Pepe Coronado to fully update his studio's website, www.coronadoprintstudio.com. Subsequently, Pepe shared with Palén his process on preserving, archiving and maintaining the studio's print collection.  
Bios
Pepe Coronado was born and raised in the Dominican Republic and currently resides
between New York City and Austin, Texas. Coronado is a founding member of the print
collective Dominican York Proyecto GRAFICA, founder of Coronado Print Studio. He teaches
printmaking at St. Edwards University in Austin, and has taught at Purchase College School
of Art and Design, SUNY; at the Corcoran College of Art; Georgetown University; and at the
Maryland Institute College of Art in Baltimore, where he earned the Master of Fine Arts.
Coronado was a master printer for Pyramid Atlantic in Silver Spring, Maryland; the Hand
Print Workshop International in Alexandria, Virginia; and the Serie Print Project in Austin,
Texas. He was a resident teaching artist at the Hudson River Museum in New York, and
visiting artist at Self Help Graphics in Los Angeles.
Palén Obesa [Paloma Leida Natividad Obergh Santos], is a Dominican-born, New York-based
visual artist and arts administrator. She received her BFA in painting and drawing at SUNY
Purchase College in 2017. Her complementary education includes various fellowships, such as the
National Association of Latino Arts and Cultures (NALAC) Leadership Institute (IL), and
The Caribbean Cultural Center African Diaspora Institute (CCCADI) Innovative Cultural
Advocacy (ICA). Obesa's work has been exhibited in multiple venues throughout New York City,
including the Bronx Library Center, Loisaida Inc. Center, Mount Vernon Hotel Museum & Garden, H
ACO NYC and Gitler_____& Gallery. She participated in the printmaking collective, Consejo Grafico
Nacional as a guest artist for its print portfolios, Perro Mundo/Raw World (2019) and Los Americans:
same=different (2022), representing sfernandez Press & Taller and Coronado print studio respectively.