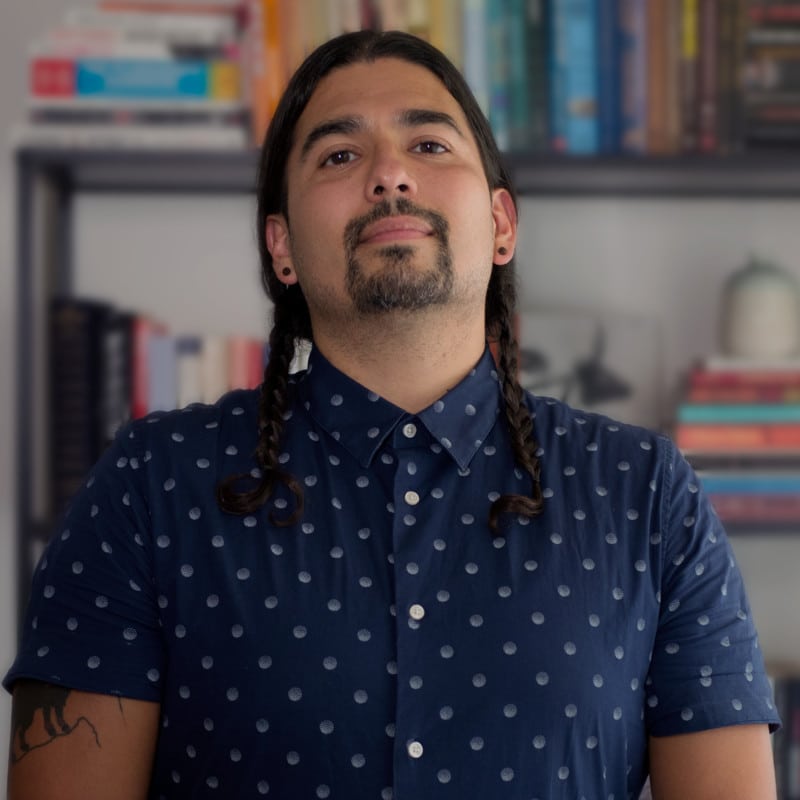 CHARLA: Art Activism vs. Art Egoism
In Why I Write, George Orwell claims that the "four great motives for writing" in every writer are sheer egoism, aesthetic enthusiasm, historical impulse, and political purpose. In the current sociopolitical landscape, many young artists are motivated to create art that creates change but when is "Social Justice Art" activism and when is it egoism? Art Activism vs. Art Egoism is an in-person or virtual discourse that mimics a happy hour conversation among artists who share a desire to further bend our society and "the arc of the moral universe," as Dr. King says, "towards justice" and who combat or embrace the desire for recognition especially in a society that rewards attention- and celebrity- seeking so profoundly.
Bio
Jon Ayon is a Mestizo (Comcáac/Opata/Pipil/Xicano/Salvadoreño) filmmaker from LA. He began his career directing music videos for punk & indie bands in the Pacific Northwest. In Oakland, he worked as a Camera Operator and Editor for KDOL-TV & graduated from San Francisco State University's School of Cinema with honors. His work has earned him awards from The Annenberg Foundation, The Caucus for Producers, Writers, & Directors, The SF Emmys, and American Zoetrope. Currently, Ayon is an MFA candidate in the Documentary Film program at Stanford. He has worked as an editor on the films HOODIE, THE CELINE ARCHIVE, & ALICE STREET and as a writer for LOWER BOOM. Ayon's films highlight issues pertaining to the Latinx Diaspora such as Indigeneity, colonialism, & generational trauma. He is a ride or die immigration activist and despises the word illegal.