Artist Mentorship Program
Carlos Jesus Martinez Dominguez and Sydney Rahimtoola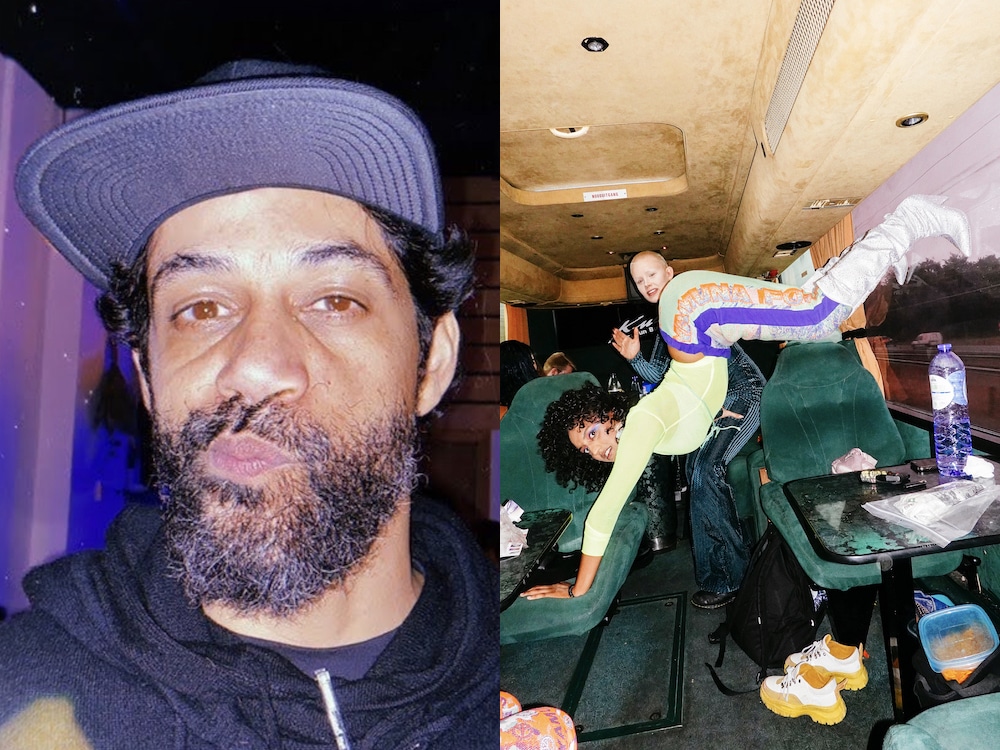 Project Details
Carlos and Sydney's skill exchange encompassed a wide range of administrative and conceptual support to lay the groundwork for future projects.
For Carlos, they focused on strengthening his studio management and administration, which included updating his artist statement & biography, improving exhibition documentation, and handling his archive. Throughout the program, Carlos developed an exhibition proposal that would encompass an interactive wall collage installation that would critically engage with the absences within an archive. To prepare for this project, which would be the largest installation Carlos has made to date, Sydney and Carlos reviewed his archive to locate previous pieces that are similar in nature and aesthetic. Sydney also offered Carlos feedback on the development and presentation of the proposal for prospective venues.
For Sydney, they focused on focused on networking and positioning herself as an artist in New York City after moving back to the city after studying and working in The Hague, Europe for 6 years. Carlos offered guidance for an event she is organizing to exhibit a new body of work is a photo diary that examines the the emotional and physical labor of her experience as a sex worker for 10 years and the individuals that have informed her lifestyle throughout the last decade. Carlos helped Sydney identify locations that are open on short notice and receptive to her work. He also helped brainstorm and connected her with independent curators that she can work with for this event.
Bios
Caribbean New Yorker, Father, Partner, Atheist on some days, Non-Theist Agnostic on others, Apostate, Leftest, Socialist, Ethical Polyamorist, OCD having, Laguardia HS of Music and Arts dropout, GED holder, Autodidact, Educator, Debater, white people fearing, all people-loving, Queerish, lactose intolerant Haagen-Dazs coffee ice cream devouring, Marijuana Advocating, Hip Hop, Sneaker, comic and sci-fi loving non Latino/a/x identifying Dominican Puerto Rican Interdisciplinary Artist born on a military base in North Carolina in 1976. Carlos Jesus Martinez Dominguez a.k.a FEEGZ, Figaro & Firo173 has exhibited, taught, spoken, curated, and learned in a shit load of institutions nationally and internationally including the Studio Museum in Harlem, the Latinx project at NYU, Centro Leon Jimenez, and is in the permanent collections of El Museo del Barrio, The Belkis Ayon estate and The National Museum of Puerto Rican Arts and Culture in Chicago. Washington Heights NYC since 84.
"My work conveys my anxiety and thrill regarding history, how that history manifests in the present, and presents implications for the future.
My name is Sydney Rahimtoola. I am a Dominican-American artist, programmer, and educator, based between The Hague and New York City. The foundation of my work is photography. I first studied photography at City College in NYC and then graduated from the Royal Academy of Art The Hague's photography department in 2018. In my practice, I explore my own life, the intimate stories of myself, or my community of family, friends, and strangers from New York to The Netherlands. With them, I am interested in exploring our shared personal histories. Currently, I am documenting my background as a sex worker through a personal photographic diary and staged performances. I am exploring how my family and cultural background can co-exist with this aspect of my lifestyle.